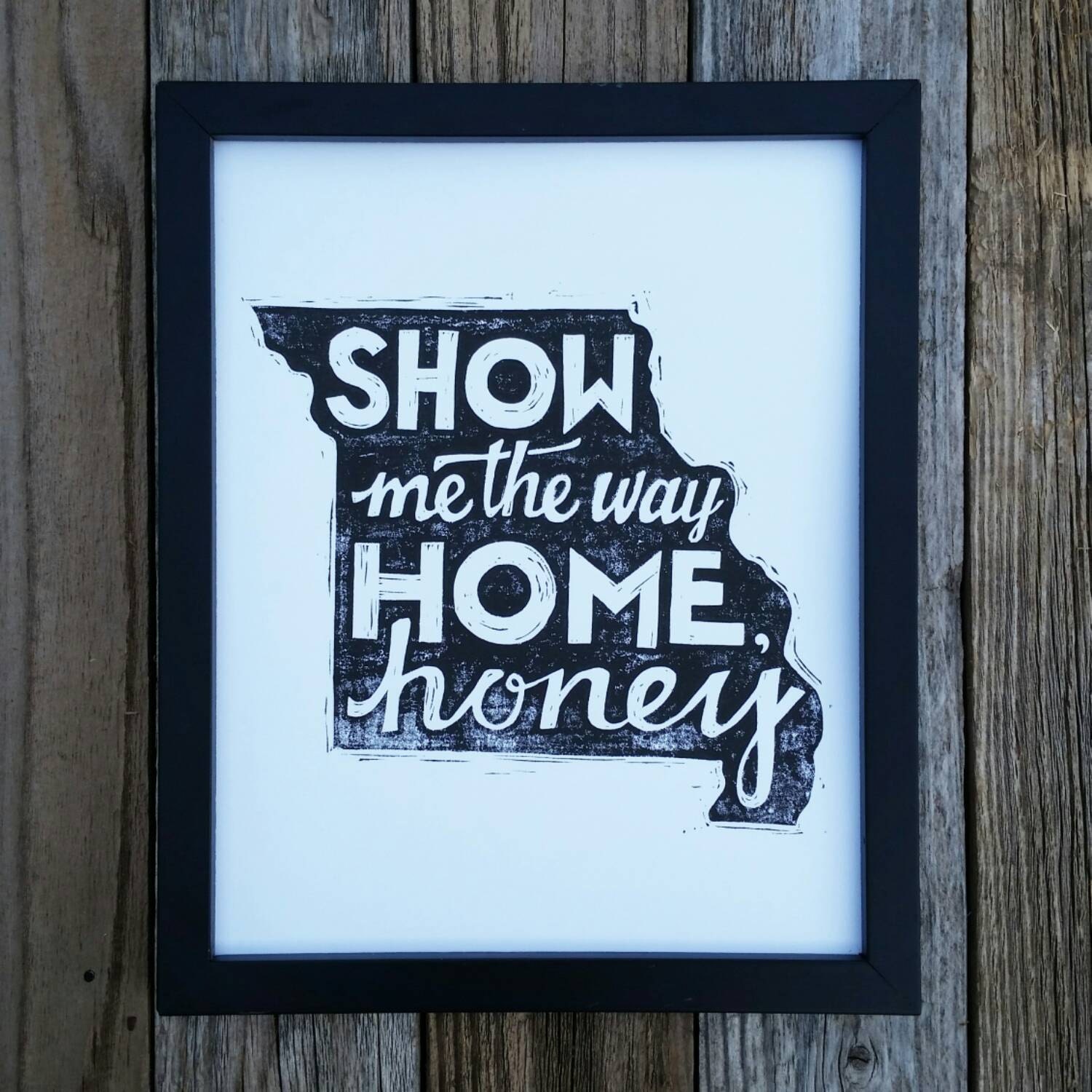 Hey Missouri! This one's for you. 8 x 10" black on white hand-lettered state pride print.
"Take me to bed or lose me forever!"
"Show me the way home, honey."
A lot of love for my home state and a dash of one of my all-time favorite movies, Top Gun. Goose. Sigh. Find it here on Etsy.