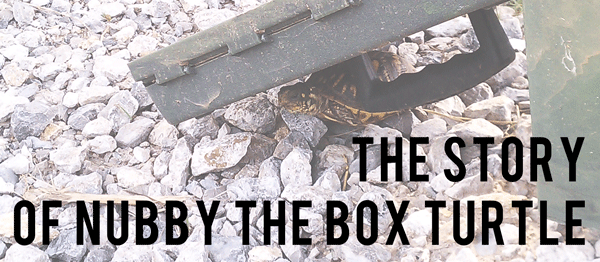 So... we've had a three-legged Ornate box turtle living in our front yard since the spring of 2012. His name is Nubby. He likes grasshoppers and strawberries make him smile. See?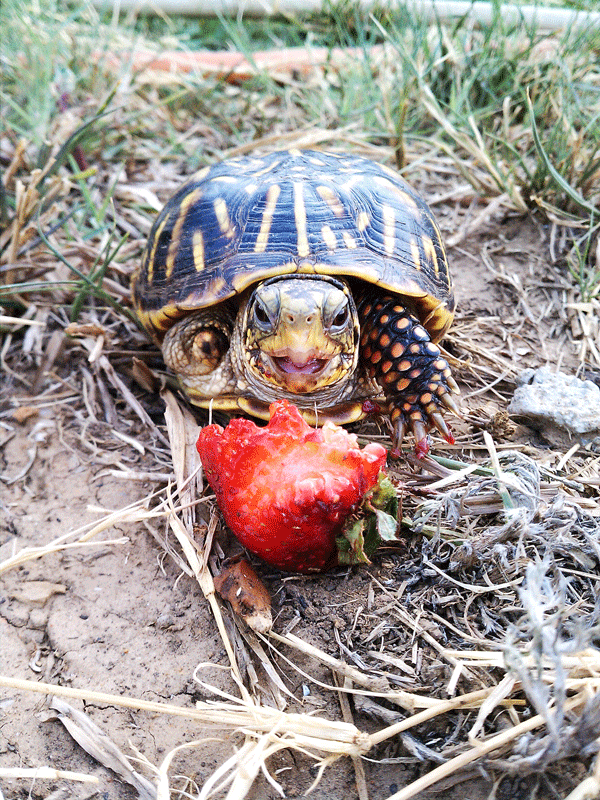 OK, maybe turtles don't smile, but strawberries are definitely a favorite. He was crossing the road in front of our house two years ago and the Mr brought him up to say hello. That's when I noticed his leg was missing and he had a hard time getting around. I know keeping a turtle isn't the thing you're supposed to do. You should help it get to the side of the road it's headed towards and leave it alone. But... we ended up building him a 4x8' enclosure.
On one end, he has a large plant saucer for drinking and soaking and on the other end, a large soft spot with straw for digging and hibernating. In between he's got a 'cave,' where he spends most of his time. This year I added a strawberry plant and a piece of old particle board to attract worms and bugs underneath. He's a fan.
Lots of people bring their turtles inside for the winter, but we've let him hibernate outside. I've read that it actually extends their life expectancy by quite a lot to let them do what they do by nature, so we don't even see him for almost half of the year. This week, he emerged.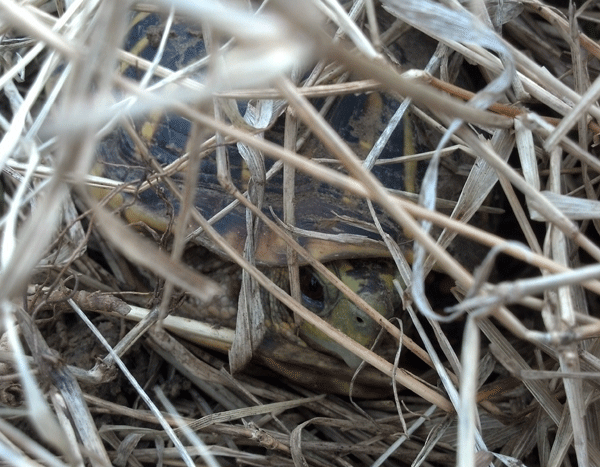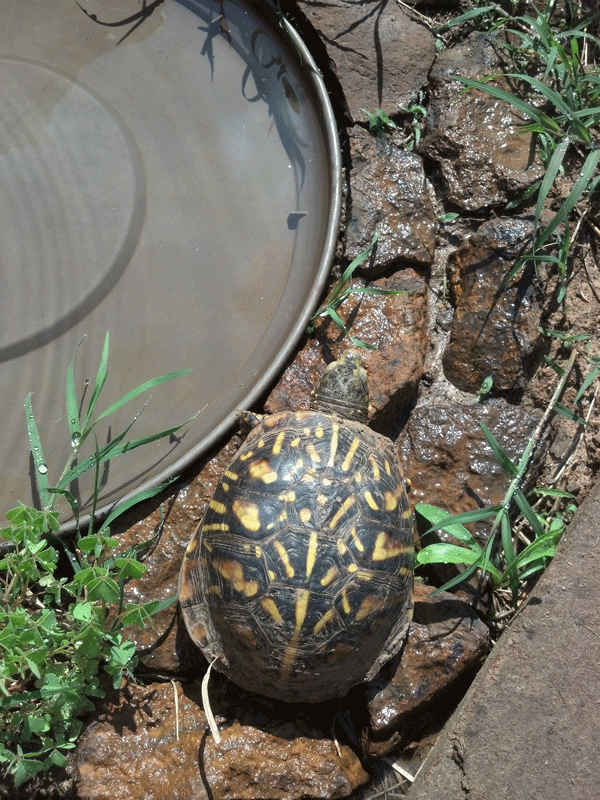 Being that we're in Oklahoma and fluctuating between 35 and 90 degrees this week, I really feel bad for the turtles! Must be hard to know if they're coming or going. Haven't seen any other turtles out and about yet, but it's been good to see our pal Nubby.
Is it spring yet where you are?