Thumbs up for this weekend. One day of crappy weather for scrapbooking, TV, and a little social time, then one beautiful day for some garden prep. My favorite kind of weekend.
Catch up on my long neglected Project Life album.
Arlo 'helps' me till up a new garden bed.
Felix, the resident digger, didn't help with the garden at all. Jerk.
My Lucy. ♥♥♥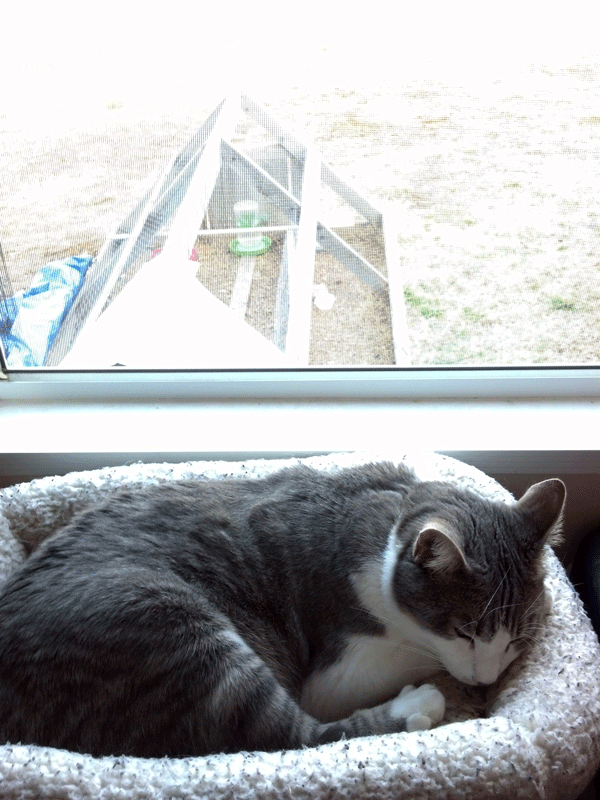 New nap spot conveniently overlooking the chicken coop.
How was your weekend? Any recommendations for things to plant in the shade? I found a great patch of dirt near the house but it doesn't get much direct sunlight. I'd like something with some height. Ideas welcomed!