Show of hands - who thought this weekend went by stupid fast? Good grief. Round about 11:30 last night, I was thinking... what the hell just happened?
Late last week, I got out of the shower around 9:30pm and decided I'd had enough of my hair. So I cut it. With scrapbook scissors. It felt amazing. I did the same back around October and had no regrets.
Friday afternoon, there was a bit of chicken coop sketching. We currently have a small A-frame chicken tractor with 4 bantam chickens. They have plenty of room, but the set-up is about 5 years old now and we're wanting to incorporate a bigger coop with our front yard garden.
Holy peach blossoms! I'm so excited about this. It seems like they maybe bloomed a little bit later last year. I may have to cover them up because it's supposed to be down to the upper 20's again this week. Grrr.
Arlo the cat set out on a few more outdoor adventures. I don't think he came up with any mice this time. Lucy ran errands with me on Saturday morning. She and Felix both met new people on Saturday afternoon and were on their best behavior.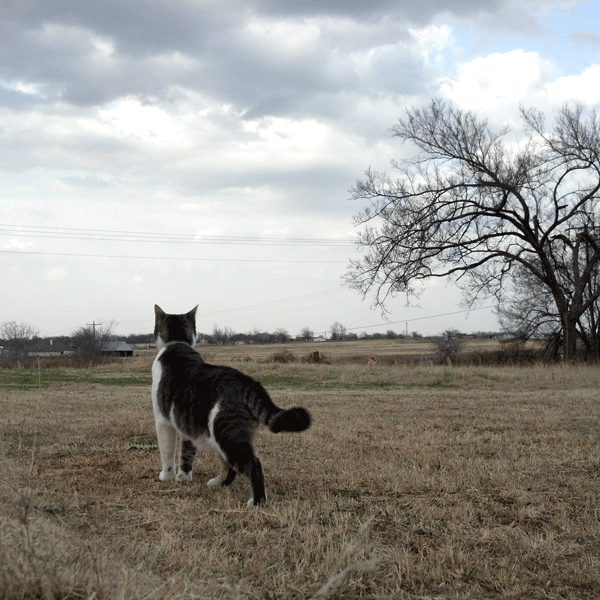 I got some new frames for the
shop
! They're handmade in Missouri and they're so lovely. They even smell good.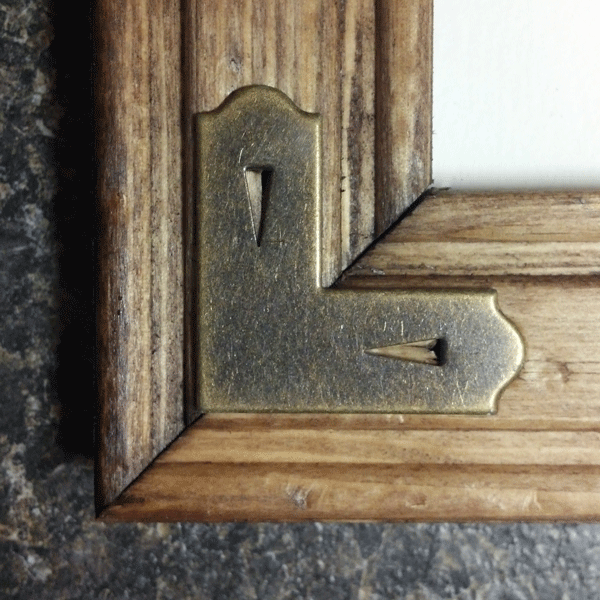 We played a bit of DVR catch-up. Parenthood, CMT Crossroads with Dierks Bentley and One Republic, Dateline, 48 Hours Mystery, etc. I did some sketching and carving on a new linocut. This one was suggested by my husband and should be in the shop this week. Still can't believe I drew a snake.
Sunday morning / afternoon included a lot of driving around to purchase supplies for the garden. I am NOT a good shopper, so I took along some scrapbooking and coupons to cut. Made some progress in the 'Motorcycle Diaries' album that I blogged about
here
. I'm about ready to start a Volume Two!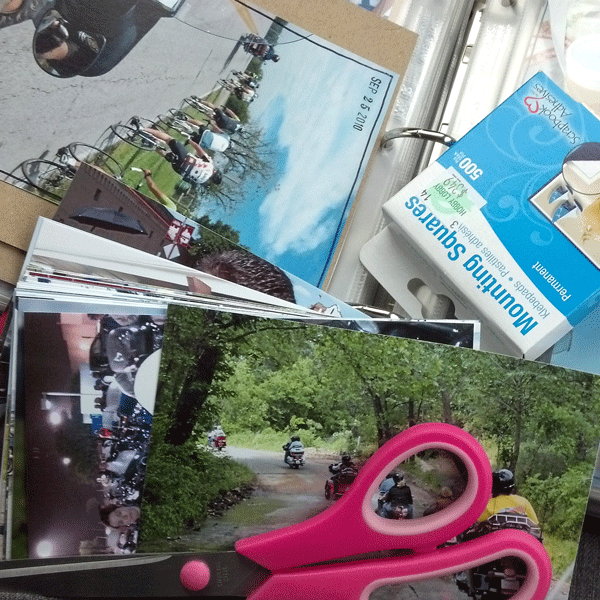 Old Farmers Almanac said that this wasn't a good weekend for planting... plus it was stupid cold... so we just did a lot of prep work. I picked up a
Garden Weasel
and I'm pretty sure it's changed my life. No joke. Seed potatoes are cut and drying and will be ready to go into our potato barrels tomorrow evening. I've never grown potatoes before, so I'm pretty excited for that.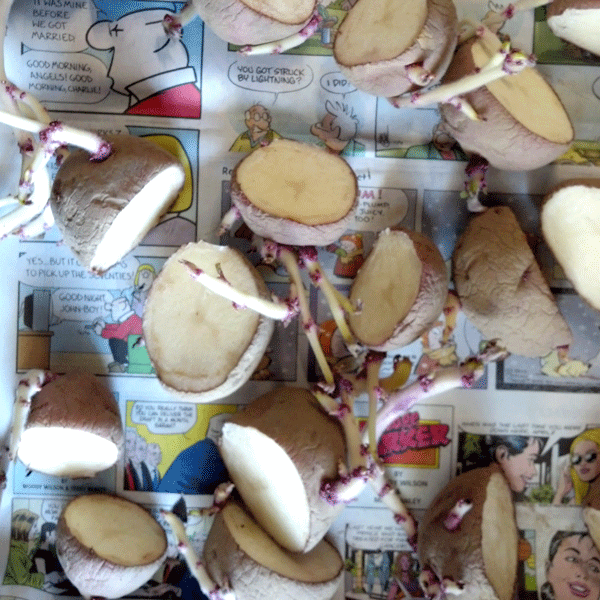 What's happening in your neck of the woods? Is it spring yet... for real?