This weekend, I set out on the 4th annual spring break trip with two of my great friends from college. Back in 2011, the tradition started on a whim. My friend Ryan? He loves pie. I saw an article about
Royer's Pie Haven
in Round Top, TX and shared it with him on Facebook, it led to some back-and-forth comments that included other friend Jessica, and the next thing you know, the three of us were planning a road trip.
Ultimately, the road trip never included Royer's, but some day we will get there! We fit a lot into the little time that we spent in the Austin / San Antonio area and ate SO much good food. Seriously. I would love to live in there but fear I'd pack on hundreds of pounds.
We stayed downtown and walked to dinner the first night. It was a long walk, but lots of 'Weird Austin' to see along the way, including a girl drawing portraits with her toes. Below is a shot from the Congress Avenue Bridge, home to the world's largest urban bat population. It was a little too early in the year to see the bats, but I've seen them before and it's such a cool experience!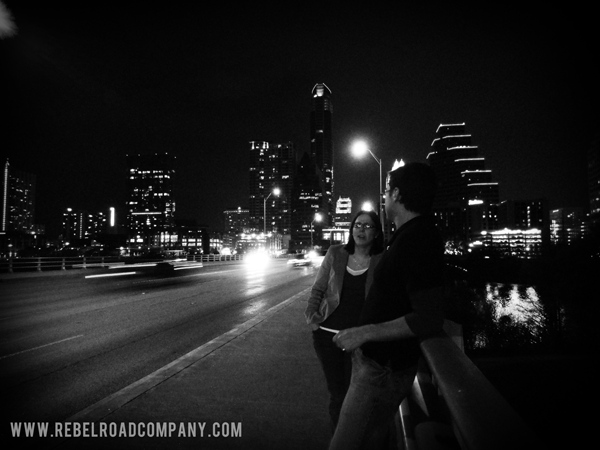 Our dinner stop was
Magnolia Cafe
... hands down, one of my favorite places to eat EVER. I could probably eat 3 meals a day here, and who's to stop me? It's open 24 hours. We stopped for dessert at
Amy's Ice Cream
just up the road. Another all time favorite. Austin's got it going on.
We spent our Saturday afternoon in San Antonio, on what happened to be the 175th anniversary weekend of Battle of the Alamo... slash... Texas Independence Day. There were reenactments and demonstrations and lots of yellow roses.
Friday night, we met a lovely local gentleman at the hotel bar that gave us some good San Antonio recommendations. One of them was Mi Tierra, so we went there for lunch. It's kind of touristy and super kitschy but in a really fabulous way. I had the Caldo del Mercado soup and I still crave it sometimes. So good!
Sunday included some quickie photos at the state capitol building before we headed north.
Looking back through these photos, I'm ready to go to Texas again. And I know I just returned from there. Sigh. Happy place.
Tomorrow, it's off to Kansas City. We have truly lucked out with awesome weather every trip and it's looking good for this year too. Hooray! Any Kansas City recommendations?