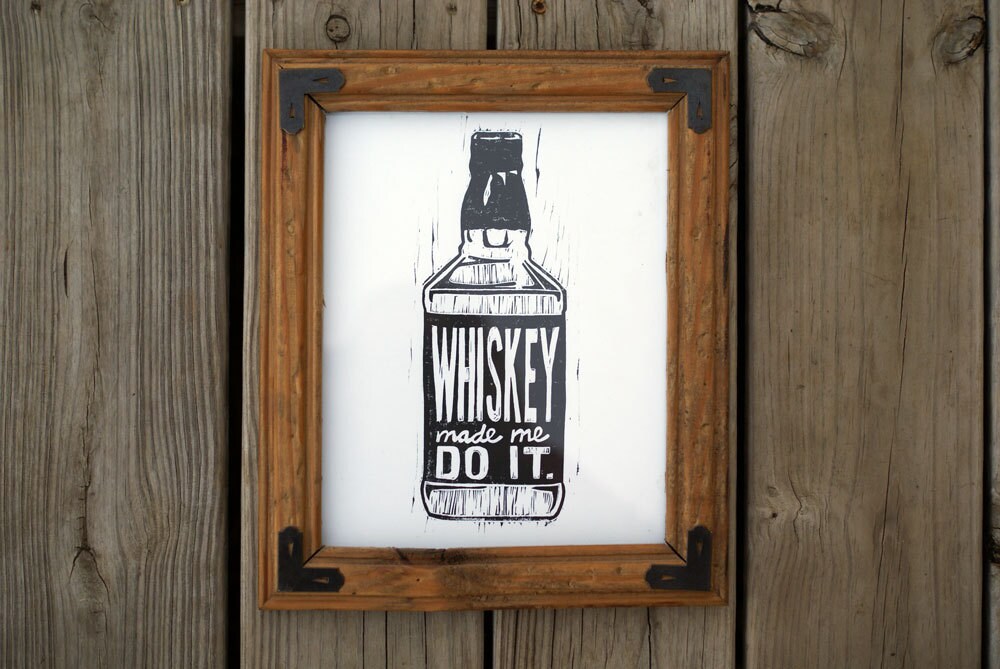 Introducing my new favorite linocut print,
"Whiskey Made Me Do It."
Confession: I kind of made it for myself. I've got a Jack Daniel's collection and black and white theme in my kitchen, so I'm working on finding the right spot to hang it. I'm obsessed!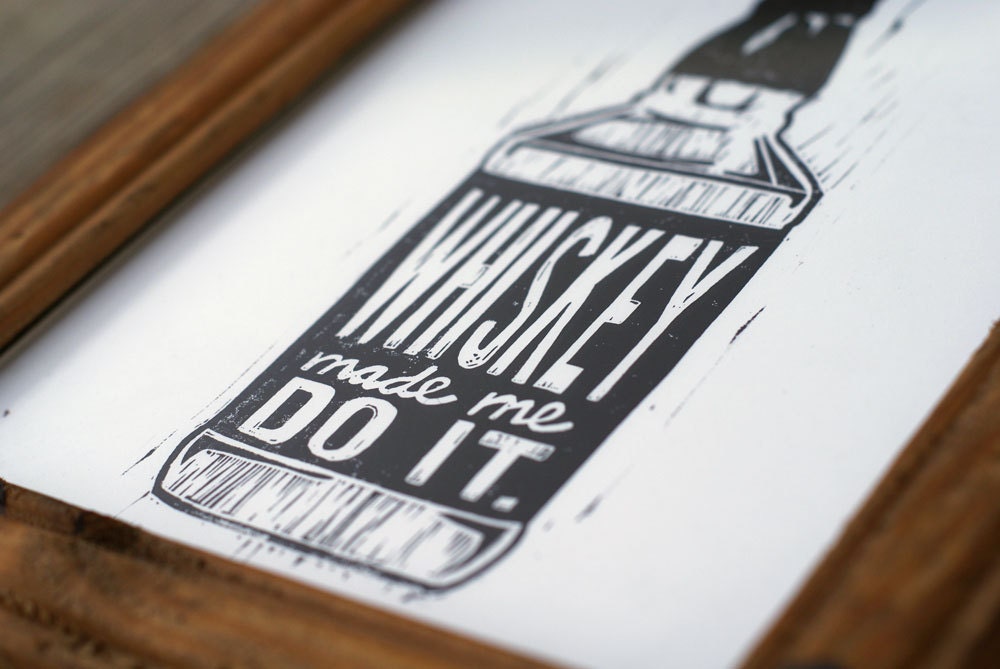 So, back to the Jack Daniel's collection. I'm a fan. It's my poison of choice... particularly when combined with some Diet Coke (or Pepsi) and a lime. I love the aesthetics, I love the American-ness of it, I love the history. It's classic. There's also a cool craftsmanship element. I toured the
distillery in Lynchburg, Tennessee
a few years ago and loved this quote of Jack's hanging in the office: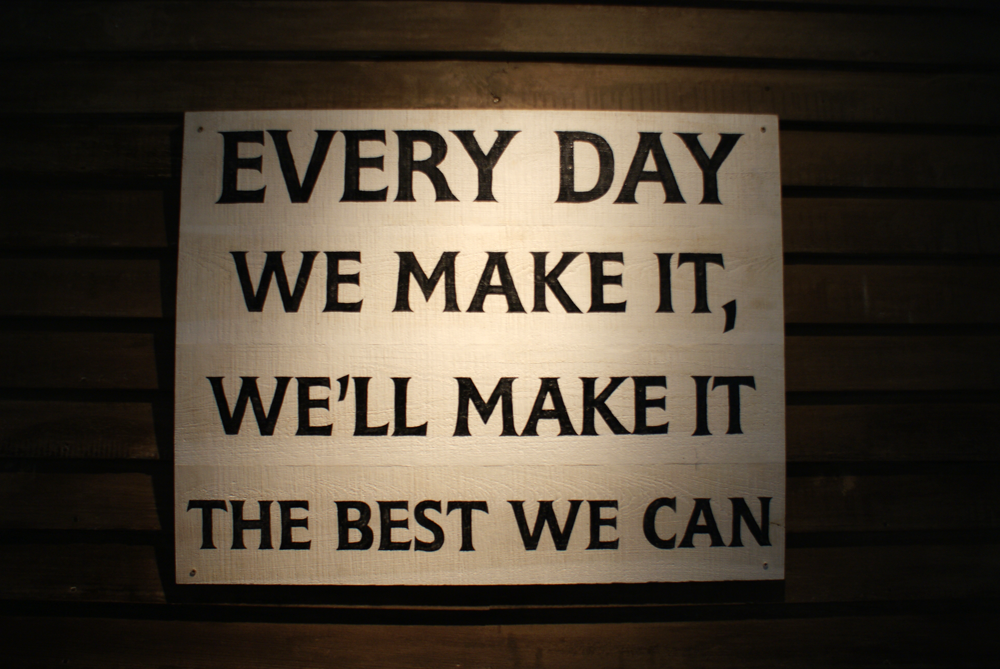 Words to live by, eh? It was a great day trip if you ever have the chance to go. I spent a weekend in Nashville with two great college friends and touring the Jack Daniel's and nearby
Dickel
distilleries (plus a lunch stop at
Iron Kettle
in Lynchburg) was a pretty full day. A few bits of advice:
If you're really curious about the whiskey process, I'd recommend doing the Dickel tour first. The groups are usually smaller and the tour is a little more in depth.
No tastings on the tour. The distillery is in a dry county, but there is some sort of legal loophole that allows for a 'bottle shop' on the grounds. It just so happens that the bottles are full.
Jack offers a bottle engraving service, which makes for a cool souvenir. BUT. I was on the last tour of the day and the engraver had already closed down by the time we finished, so get that done early! [I'm still a little bitter...]
Here's a peek at the Jack Daniel's tour: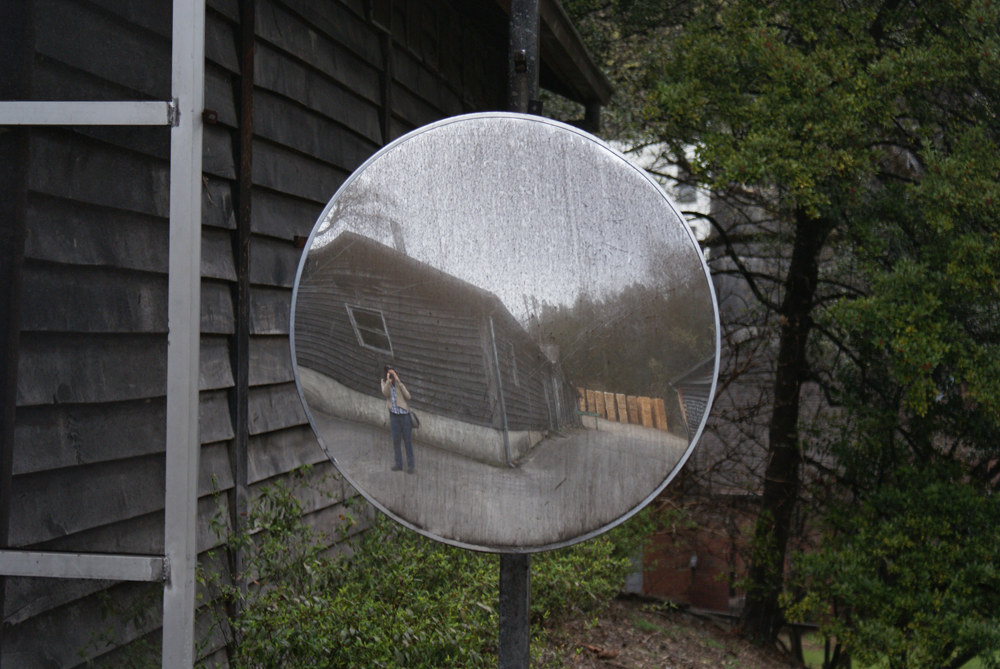 Me at the Rickyard. On the right side of the mirror, you can see the wood they use to make their charcoal.
Mr Daniel keeps watch. The building on the left with the columns was his office.
Wild turkeys on the grounds, or as the employees call them, 'spies.'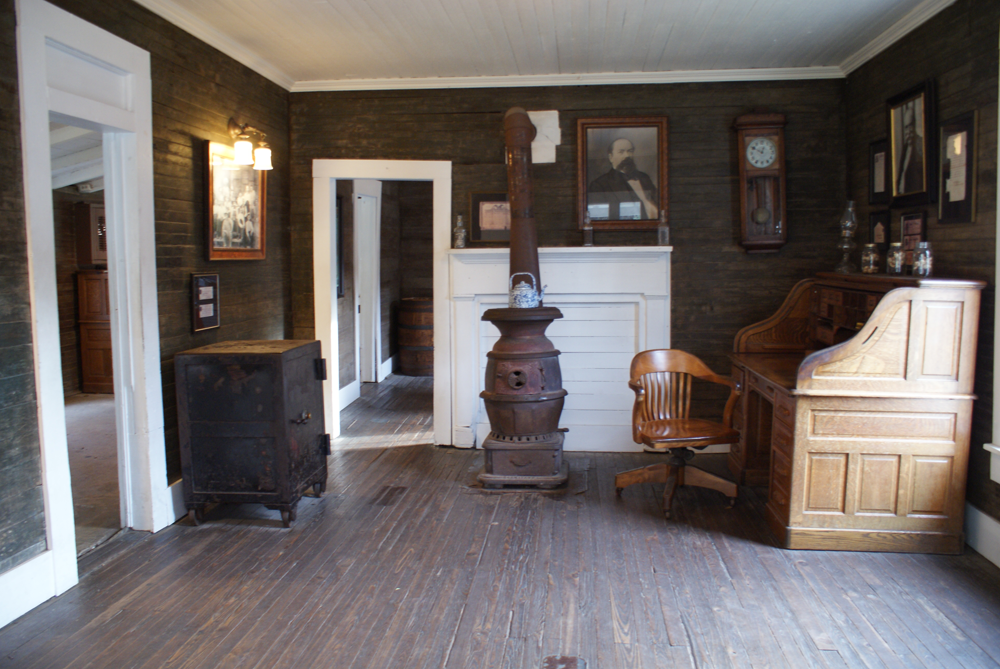 Jack's office. To the left is a safe. It is believed that the infection that killed him was caused from kicking it.
Any favorite whiskey recipes? Or songs? Quotes? "Jack Daniel's If You Please?" David Allan Coe or Miranda Lambert version. I'm all in. Lots of great whiskey songs.